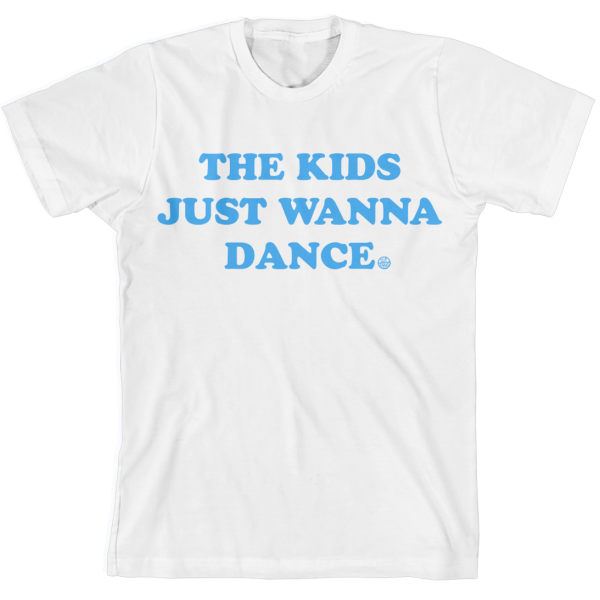 Click for larger image
Details

100% Cotton Slim Fit T-Shirt featuring "The Kids Just Wanna Dance" graphic and small Cut Snake logo.
Please visit our FAQs page to see if your question has already been answered.

There is a link to our contact us form at the bottom if you still need your question answered.