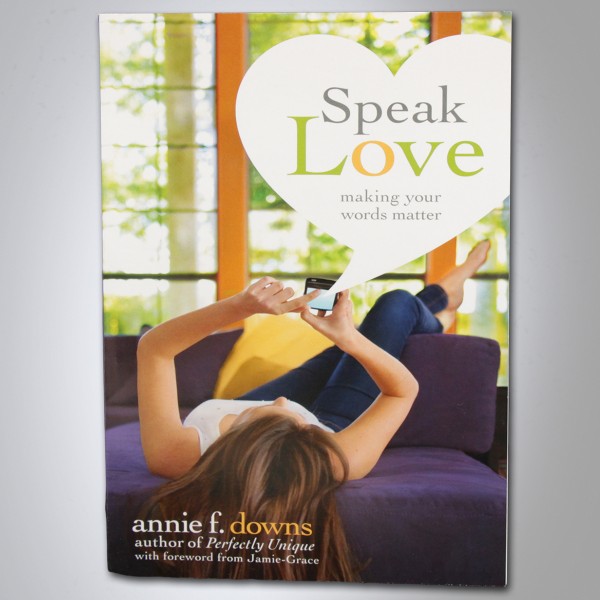 Click for larger image
Details

Annie Downs, an author and speaker at the Girls of Grace conferences, has just published her latest spiritual growth book for teen girls. Speak Love, challenges women to use their words to make a difference in the world. By weaving together personal stories, humor, and Scripture, she invites the young women reading to experience fulfilled lives with a God who made them on purpose and loves them deeply.
Please visit our FAQs page to see if your question has already been answered.

There is a link to our contact us form at the bottom if you still need your question answered.