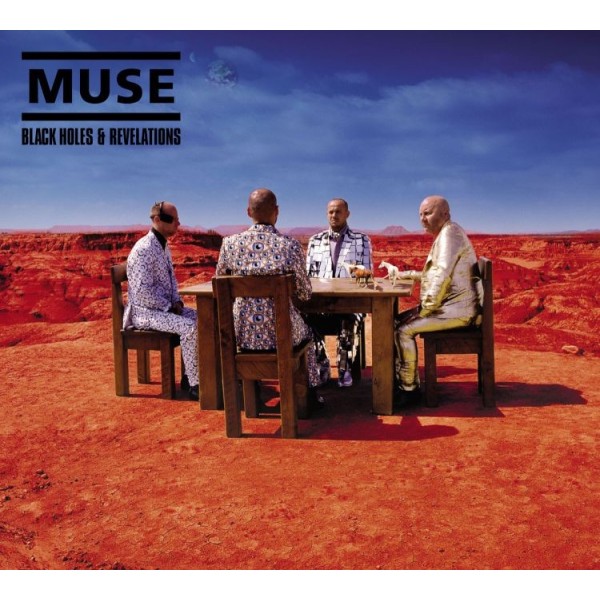 Click for larger image
Details

1.City Of Delusion 2.Hoodoo 3.Starlight 4.Take a Bow 5.Assassin 6.Map Of The Problematique 7.Invincible 8.Knights Of Cydonia 9.Soldier's Poem 10.Exo-Politics 11.Supermassive Black Hole In 2004, U.K. favorite Muse broke through in the U.S. with Absolution and major performances across America that won legions of new fans. In 2006, Muse takes a bold new step with Black Holes And Revelations, a powerful, upbeat epic album that takes the band's music to a whole new dimension. Once again co-produced by Rich Costey [Rage Against The Machine, Audioslave], Muse incorporates influences from electronica and Prince to pure pop.
Please visit our FAQs page to see if your question has already been answered.

There is a link to our contact us form at the bottom if you still need your question answered.