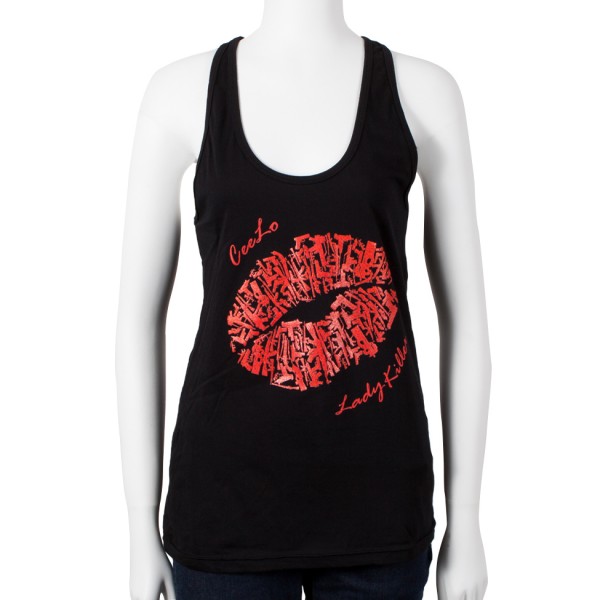 Click for larger image
Details

Leave your imprint with the Lips Juniors black racerback tank. Featuring a red design of guns printed with a red glitter overlay in the shape of a lip print in the center with Ceelo's logo above & "The Lady Killer" below, printed on 100% cotton American Apparel.
Please visit our FAQs page to see if your question has already been answered.

There is a link to our contact us form at the bottom if you still need your question answered.