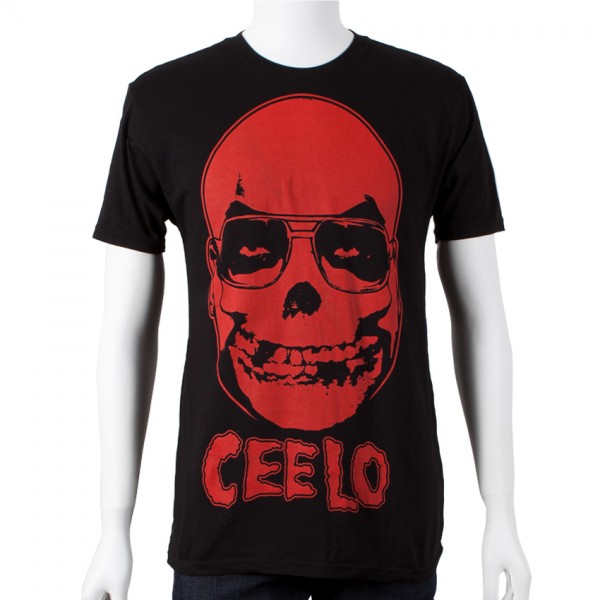 Click for larger image
Details

Ceelo fans, get the new Crimson Ceelo t-shirt now! This t-shirt design features an illustration of Ceelo's head centered in a red joker styled look with his name below. Printed on black 100% cotton.
Please visit our FAQs page to see if your question has already been answered.

There is a link to our contact us form at the bottom if you still need your question answered.