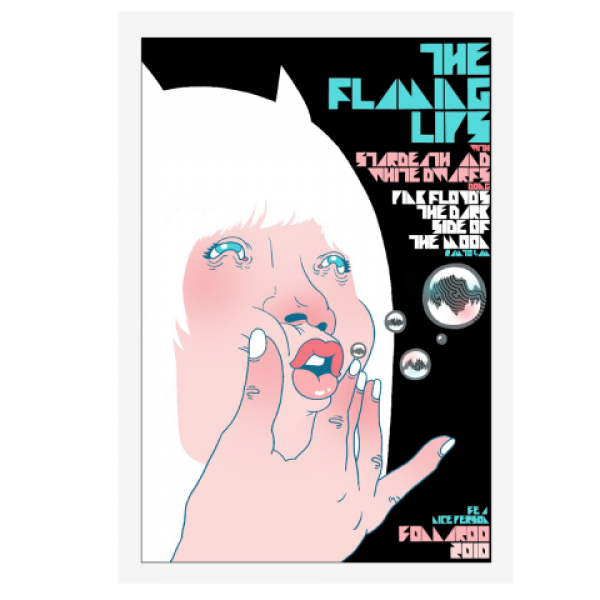 Click for larger image
Details

18" x 24" limited edition hand-screened collectible poster celebrating The Flaming Lips and Stardeath and White Dwarfs Doing Pink Floyd's The Dark Side of the Moon at Bonnaroo 2010.
Please visit our FAQs page to see if your question has already been answered.

There is a link to our contact us form at the bottom if you still need your question answered.